PADUCAH– Black History Month started Saturday, and locally, people honored African Americans with an art collection on Broadway street. 
The collection is called "Defining Paducah: Honoring the Outstanding Legacy of local African Americans."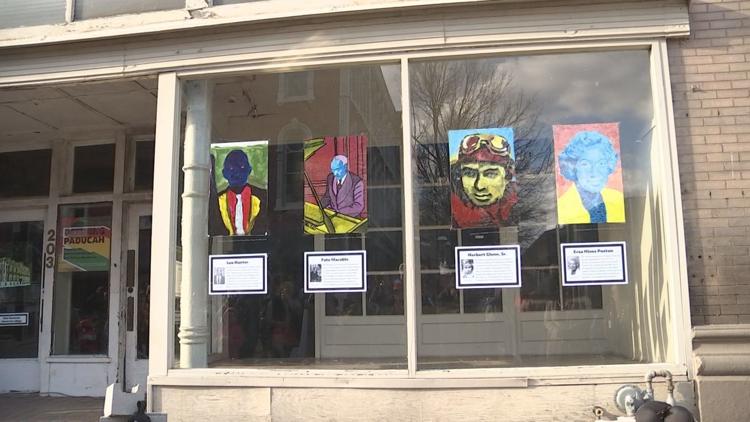 Tanya Neitzke is a painting and first-year education instructor in the Student Art & Design department at Western Kentucky Community and Technical College.
She coordinated the event, working with staff and young artists. She started of the event speaking at a podium outside.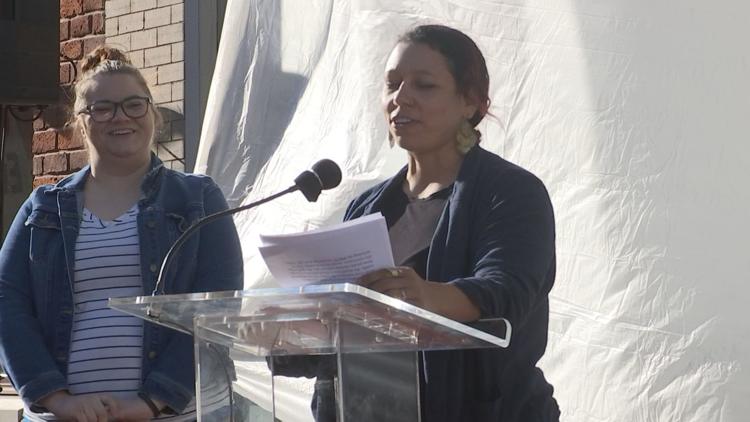 "This year we continue to celebrate, we painted fourteen, fourteen figures which you'll see soon," said Neitzke. 
Artists and neighbors gathered on the breezy day. They watched the unveiling of this art collection for the second year, recognizing Paducah's many game changers.
"We really want this to be a learning experience for the youth," said Neitzke.
"In that, these figures despite the obstacles you know, did a lot of great things, and like you can do it too."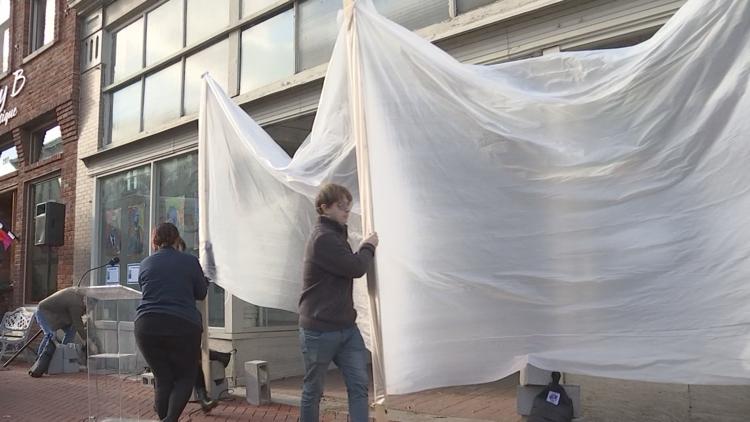 There were 14 portraits for 14 individuals that contributed to the rich history of Paducah, but not all of them are from the past.
Former NFL player and Paducah native George Wilson came up from Atlanta, Georgia for the event.
Wilson has contributed to the community for years.
He said he was honored with his very own portrait, of him wearing his football uniform. 
"The men and women that I'm on display with down here, I stood on their shoulders."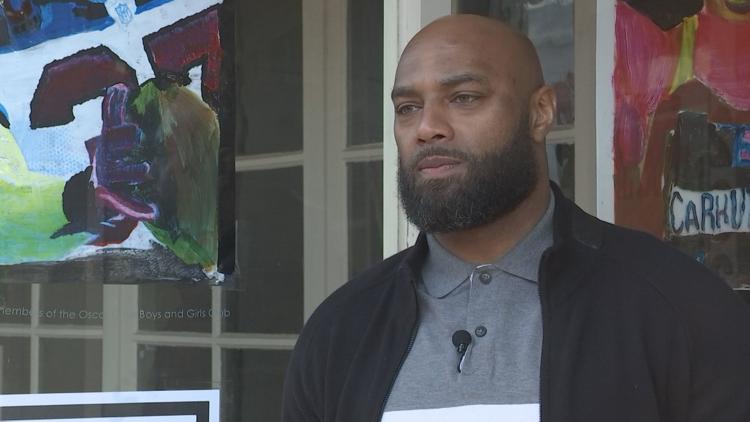 Wilson shed a few tears as he described how much the gesture and his community means to him. 
"This certainly inspires me to want to do more to make an even more of a difference in my community because I know we need it," said Wilson.
"Our kids, our families need it, and just as a whole our community needs to know that good things come from Paducah."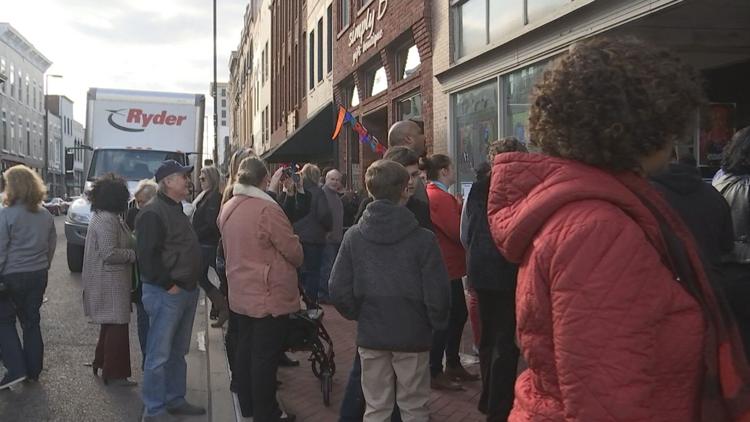 The showcase honored history while artists and neighbors made their own.
The portraits were painted by members of WKCTC's Student Art and Design Department, McCracken County High School, the Oscar Cross Boys & Girls Club, and Mayfield Middle School.
The paintings can be seen at 203 Broadway Street. The community can view them all month long.