One of the greatest sporting rivals of the 21st century, Roger Federer and Rafael Nadal are also celebrated for their off the court friendship. Their relationship goes beyond their battles on the professional courts. The duo keeps helping out each other whenever in need.
World Number three Federer has arrived in Cape Town, South Africa for the exhibition event. He will play against his greatest adversary Nadal on the South African court. They will play against each other for the very first time in Africa. 
'Roger Federer vs Rafael Nadal' showdown in Cape Town
"I have been thinking about this idea for a few years now and I always ask myself the question: where with whom, how big, how small should it be? The initial idea was let's just get one done so at least I did play here and the people got to see me, my family that I still have here got to see me," Roger Federer said.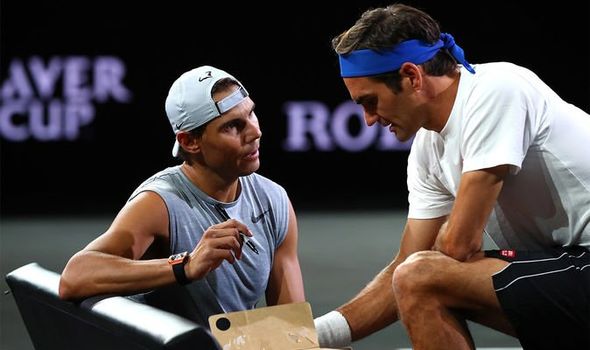 The South African fans are excited about the matchup between the two glass towers of tennis in their nation. Roger stated that only he could bring Rafa to Cape Town.  The Spaniard only has one connection with South Africa and that is Roger, whose roots trace out to South Africa. 
"As the idea grew and it ended up let's try to go big and we went bigger and bigger. For me at one point when I realized something very special could happen, for me it was only Rafa who could make this event truly special for the people here," Federer continued.
"I have the connection to Rafa if somebody could maybe bring him down to South Africa it is me and asked him and he said yes right away," World Number three added.
The Spaniard Nadal will be flying to South Africa from Kuwait to participate in the 'Match for Africa' series.  The match will raise funds for the Roger Federer Foundation.
"
I couldn't be more excited to see Rafa arriving tomorrow morning" – Roger
To set up this match in South Africa both of them have been figuring out the dates for two years. Federer is delighted to play against Nadal in Cape Town.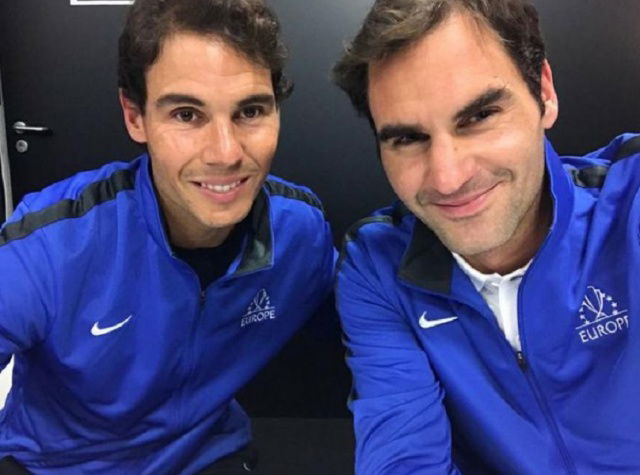 "We have been fighting over a date for the last two years so I finally got one out of him. He wanted to do it earlier. We were both ready, but there was just too much going on with our schedules. I couldn't be more excited to see Rafa arriving tomorrow morning," Roger Federer said.
Also Read – Rafael Nadal Makes a 95-Year-Old Fan's Dream Come True
They are scheduled to play on February 7 in the presence of more than 50,000 people on Friday evening. Also, the philanthropist and Microsoft co-founder Bill Gates and The Daily Show host Trevor Noah with share the tennis court with Federer and Nadal in Cape Town.