Business News of Saturday, 21 March 2020
Source: www.ghanaweb.com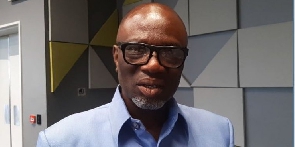 Dr Joseph Obeng, GUTA President
Click to read all about coranavirus →
The Ghana Union Traders Association (GUTA) says members who will not be affected by the disinfection exercise can continue with their businesses.
This follows an announcement by the Ministry of Local Government and Rural Development (MLGRD) about a fumigation exercise at some selected markets around the Main Accra Business District.
The programme is in line with President Nana Addo Dankwa Akufo-Addo's directive to the Local Government Ministry to collaborate with metropolitan, municipal and district assemblies (MMDAs) to ensure personal hygiene and good sanitation practices in markets
Thus markets, shops and businesses in the affected areas as confirmed by the Minister of the sector, Hajia Alima Mahama will be closed.
However a communique signed by the GUTA President, Dr Joseph Obeng, reiterated that businesses that are not located in the affected areas are free to operate.
GUTA says the directive is to enable traders make ends meet while adhering to precautionary measures to combat the pandemic.
"In as much as GUTA fully support government and other arms of government in combating this pandemic in order to containing the spread in our dear country, we in GUTA feel that this exercise can be done while ensuring that traders can still be able to do some business while we still adhere to the precautionary measures put out by the President HE Nana Addo Dankwa Akufo-Addo." The statement read.