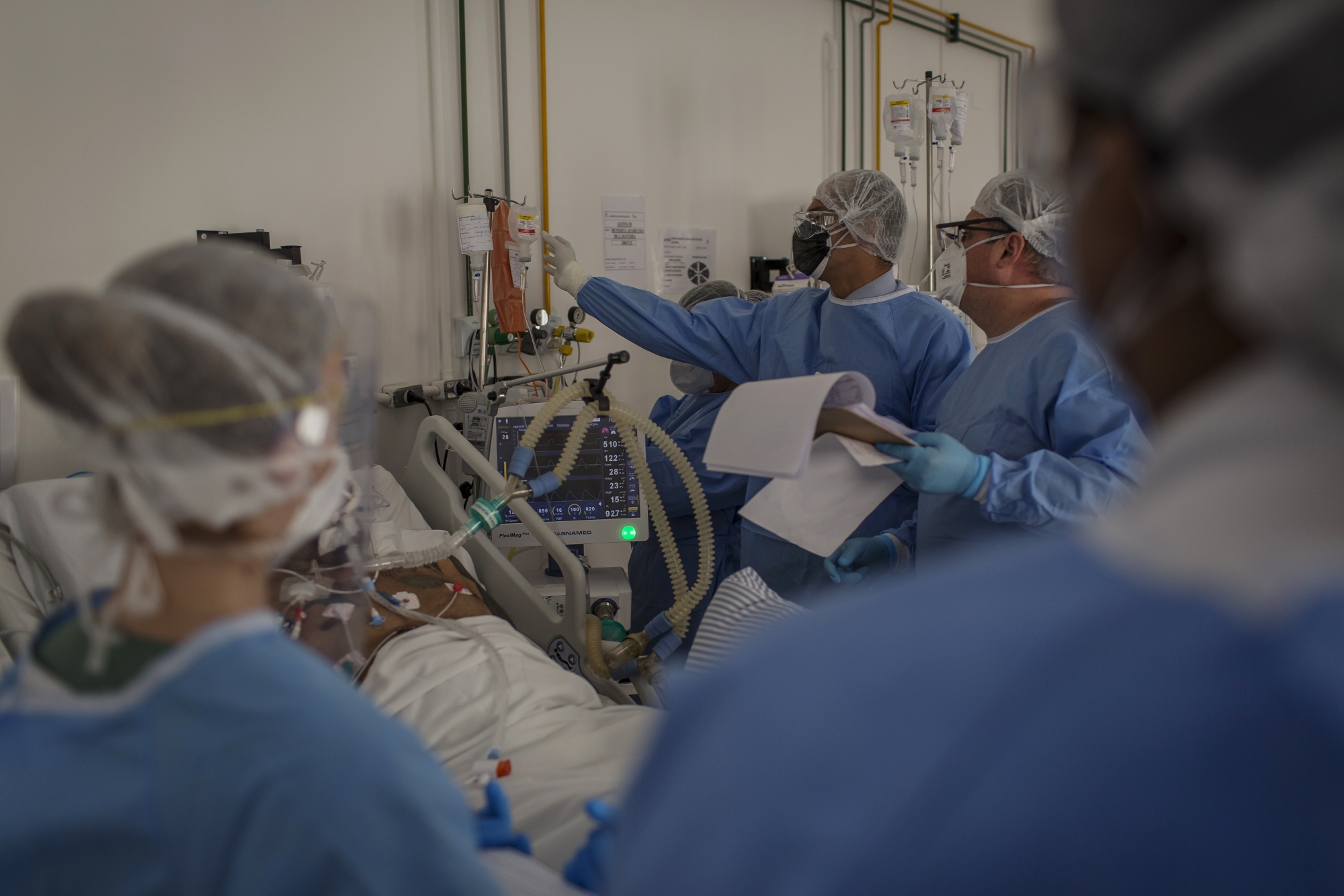 President Jair Bolsonaro is contending with an escalating political crisis just as Brazil becomes the new global hotspot for the coronavirus pandemic.
A political drama that started with the resignation of one of Bolsonaro's most popular ministers last month worsened Tuesday when local media reported the president was caught on video demanding changes to the leadership of the federal police in order to shield his family from criminal investigations.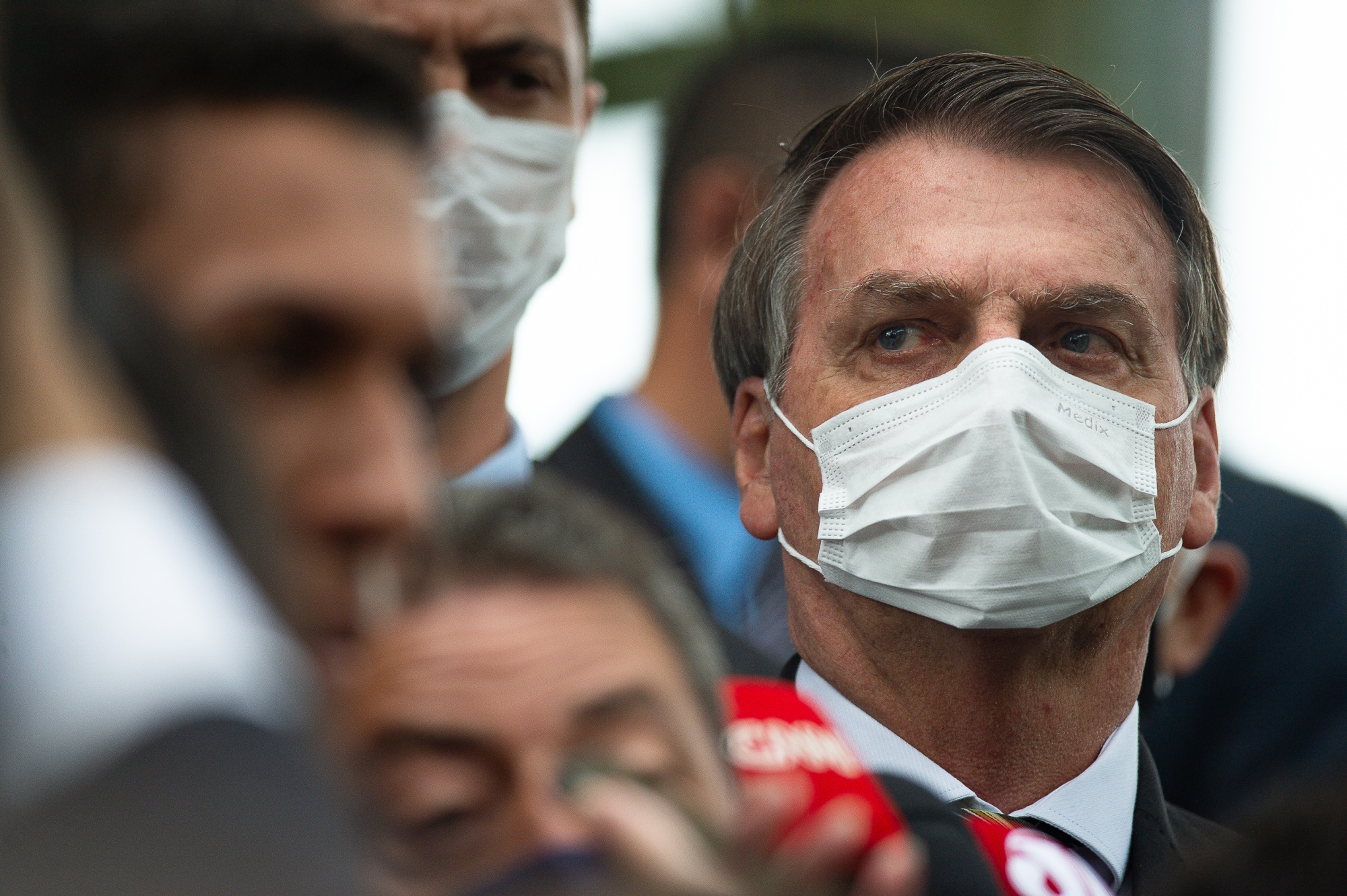 The video is part of the evidence presented by former Justice Minister Sergio Moro, who quit last month accusing the president of seeking to interfere with police investigations. It remains under seal by the country's top court, which started a probe into Moro's claims and is now deciding whether to make it public.
Bolsonaro denied discussing the federal police or any investigations in the April 22 cabinet meeting that was videotaped. The president initially said he hoped the tape would remain private because it may contain "sensitive" information that would hurt the country's economy if published. He later tweeted that "any part of the video that is relevant to the investigation, for my part, can be made public."
Moro said the video confirms his allegations of presidential meddling in the federal police and requested that it be released to the public, in its entirety.
Pressure is piling on the Brazilian president, who is battling allegations that could eventually lead to his ouster while facing a pandemic and its economic devastation. Although lawmakers for now seem to have little appetite to move forward with another impeachment process, his popularity is suffering.
The president's personal approval rating dropped 9 percentage points from the beginning of the year to 39%, while his disapproval rating hit 55%, according to a MDA/CNT poll that interviewed 2,002 people between May 7-10. The survey released on Tuesday found that most Brazilians disapprove of Bolsonaro's campaign to reopen the economy against medical guidelines.
90,000 Deaths
Brazil reported 881 coronavirus-related deaths on Tuesday, pushing the total to 12,400. The University of Washington's Institution for Health Metrics and Evaluation projects the death toll may reach nearly 90,000 by early August. The number of infections has more than doubled in the past two weeks to 177,589. Health officials say the figures probably do not fully reflect the situation, in light of a widespread lack of testing among Brazil's population of 210 million.
Read More: A 'Burning House:' Warnings About Brazil Worsen With Crisis (2)
The pandemic's surge led mayors and governors to increase restrictions after more than a month of loosely enforced quarantine orders. Sao Paulo and Rio de Janeiro, the hardest-hit by the outbreak, extended quarantines until May 31. Cities in the country's poorer North and Northeastern regions, with health systems that were already overwhelmed long before coronavirus arrived, have implemented more drastic lockdowns.
The worsening of the crisis comes as industrialized Santa Catarina state and crop-rich Mato Grosso do Sul have eased restrictions amid a Bolsonaro-led push to reopen the economy.
Read More: Brazil Deathtoll Deepens Divide Between Lockdowns, Restarts
The president, who has often mingled with supporters and called the virus "just a flu," fought allies and political foes alike in his push to get people back to work. Early indicators paint a dire picture: Industrial production sank 9% in March, and April vehicle production was the lowest since 1957. Forecasts show GDP contracting as much as 7% this year, and unemployment potentially doubling.
— With assistance by Mario Sergio Lima, and Murilo Fagundes