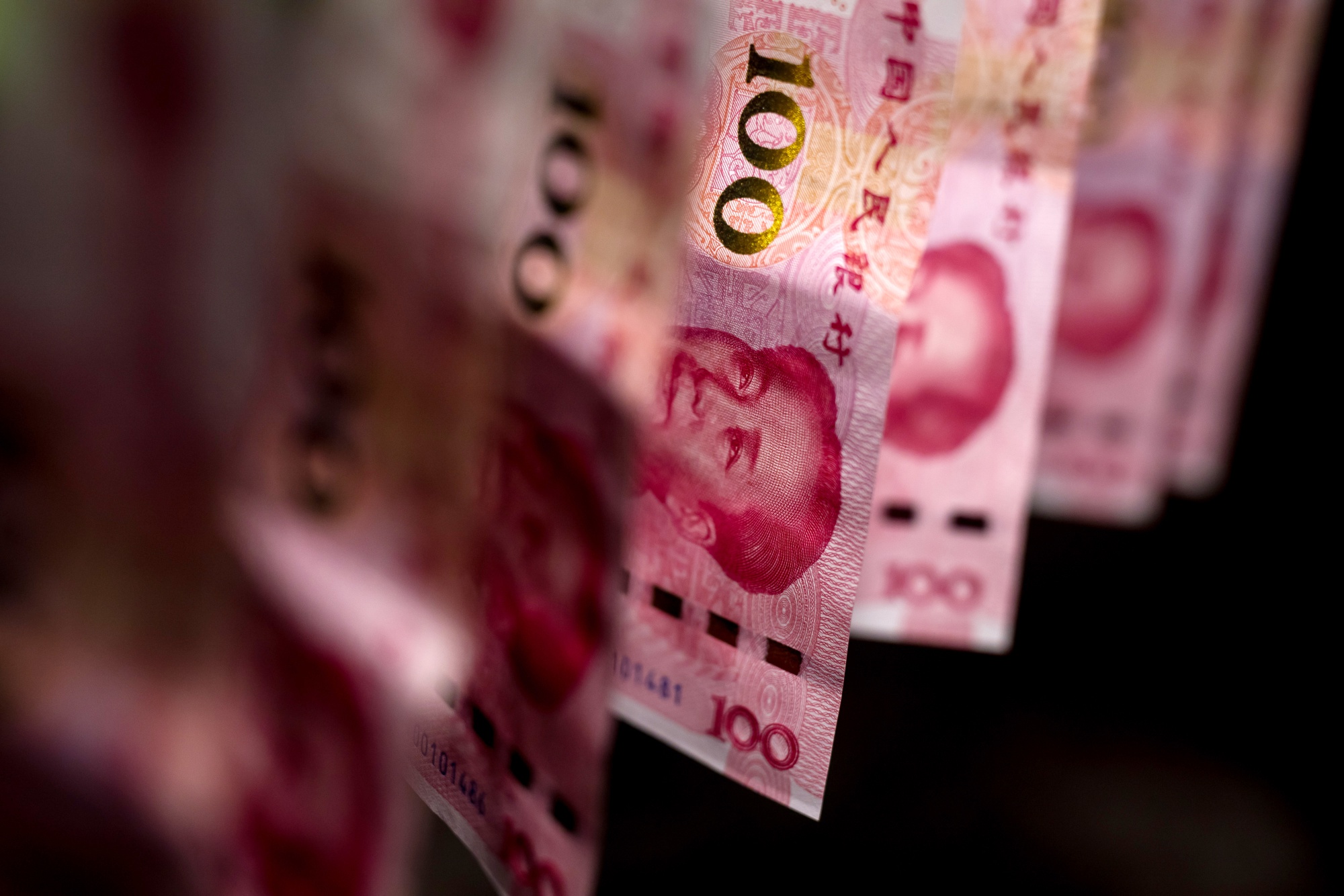 Sign up for Next China, a weekly email on where the nation stands now and where it's going next.
The recent calm in China's currency market is likely to be tested to the downside after the annual parliamentary meeting, which starts next week.
The yuan's 30-day moving average has been flat all month at around 7.077 per dollar, while volatility has plunged to the lowest since January. The central bank has repeatedly set the daily fixing stronger than expected this month, and banks have been seen buying the yuan, limiting losses past 7.1.
Chinese authorities have historically kept the nation's financial markets steady in the run-up to the important yearly event. Once the leash is loosened, market forces this year suggest renewed pressure on the yuan. The global recession is undercutting demand for Chinese products, while worsening tensions with the U.S. are casting doubt on the trade deal between the two nations.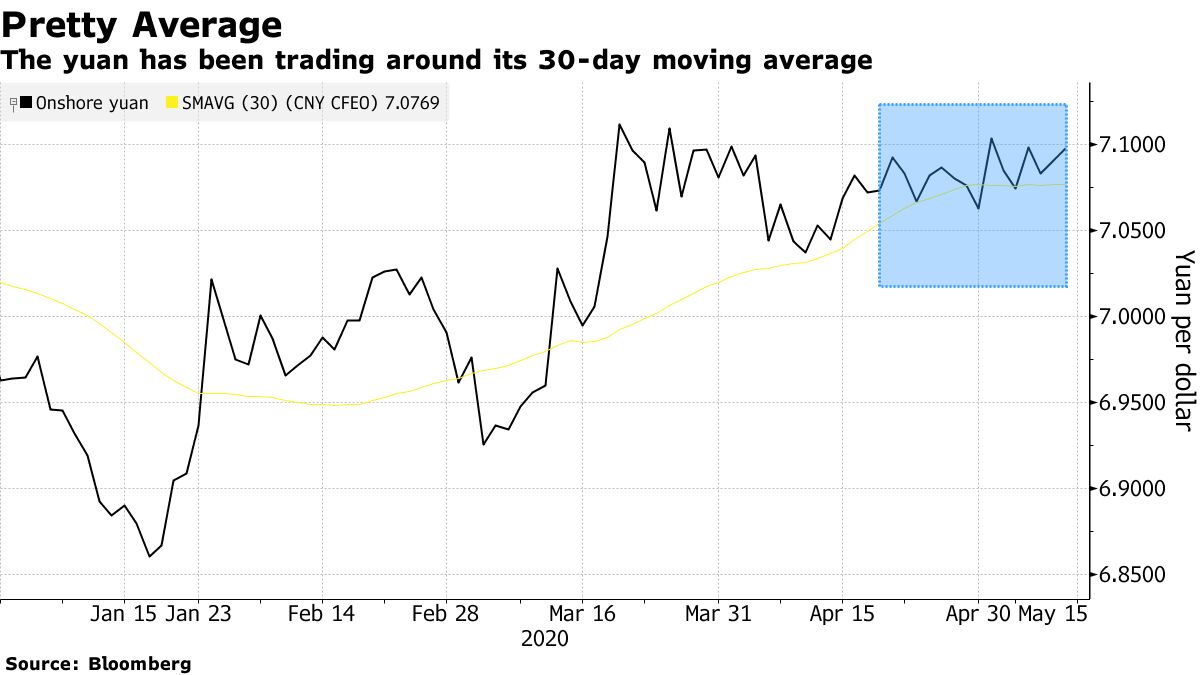 The yuan will likely experience gradual depreciation after the National People's Congress, partly due to the weak outlook for exports, said Khoon Goh, head of Asia research at Australia & New Zealand Banking Group Ltd.
He said he expected the yuan to weaken to 7.2 versus the greenback by the third quarter or possibly earlier. That would be a drop of about 1.5% from the current level.
The yuan has weakened about 0.5% this month, extending its drop this year to 1.9%. The offshore yuan was little changed at 7.1121 as of 8:17 a.m. Friday in Hong Kong. The onshore yuan starts trading at 9:30 a.m.
The People's Bank of China has set the yuan's fixing, which limits its moves to 2% in either direction, at a level stronger than expected in 6 of 7 sessions this month.
The central bank also has also been selling debt in Hong Kong — the biggest offshore yuan market — to shore up the currency. On Thursday, it sold 30 billion yuan of bills.
— With assistance by Sharon Chen, Lucille Liu, Ran Li, and Kari Soo Lindberg
(Updates prices in sixth paragraph.)