Congress rushes its MLAs to resorts in Anand, Ambaji and Rajkot depending upon MLAs' constituency, alleges BJP has readied Rs 150 crore corpus to buy its MLAs to win polls at any cost

Congress has alleged that the BJP has raised a corpus of Rs 150 crore to poach Congress MLAs, ahead of the June 19 Rajya Sabha elections on four seats in Gujarat. Three Congress MLAs have resigned from the Congress recently, talking the tally of exits from the grand old party to eight since March this year.
Lashing out at the exiting MLAs, former GPCC chief Arjun Modhwadia asked, "Why do the Congress MLAs have bouts of trouble right before the Rajya Sabha elections? And not during the three-year intervening period? The BJP has opened up its money bags and is running after Congress MLAs to buy them."
Talking to Mirror, Modhwadia said, "The MLAs have been directed to reach various resorts depending upon their location. All our MLAs are united to ensure victory on both the RS seats."



Congress leader Hardik Patel tweeted, "BJP is buying Congress MLAs with money and for that they have created a budget of Rs 150 crore. The Congress works for the welfare of people, but the BJP can go to any extent to win polls."
MLAs herded in resorts


Legislators belonging to Saurashtra assembled at the Neels City Club resort in Rajkot which is owned by former Congress MLA Indranil Rajyaguru. Though he has resigned from the Congress, Rajyaguru has been assigned the task of lodging Saurashtra MLAs at his resort.
On Saturday, Leader of Opposition Paresh Dhanani, Arjun Modhwadia and Hardik Patel reached the resort along with party's more than a dozen, out of total 22, MLAs from Saurashtra.
MLAs from North Gujarat are staying at Wildwinds Resort near Ambaji while Central Gujarat MLAs have been put up at Aries Riverside Resort in Umeta, near Anand.
Gujarat Cong chief in denial mode


Amit Chavda said, "We are not sending MLAs to any resort. Saurashtra MLAs had only assembled for a meeting with Paresh Dhanani and Arjun Modhwadia. They will return after the meeting."
Over the last two days, Congress MLAs Akshay Patel, Jitu Chaudhary and Brijesh Merja resigned from the party. Earlier in March, Pravin Maru, Pradyumnasinh Jadeja, Soma Patel, J V Kakadia and Mangal Gavit had resigned. With this, Congress has been reduced to a strength of 65 MLAs in the 182-member Assembly. The party now faces the uphill task of ensuring victory of its two candidates — senior leaders Shaktisinh Gohil and Bharatsinh Solanki.
BJP exudes confidence


Gujarat BJP President Jitu Vaghani said, "I don't want to comment on the issue as I have already issued a statement."
Vaghani had said, "The BJP is going to win the Rajya Sabha polls due to infighting of Congress. The MLAs are resigning as the Congress is a sinking ship and they don't have faith in their leadership."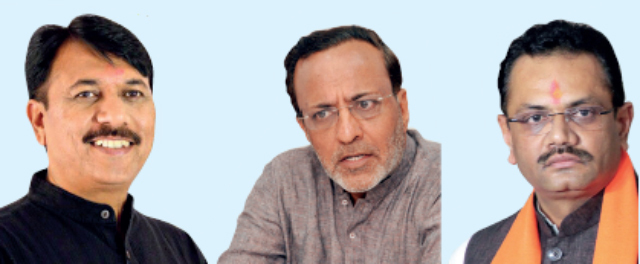 We are not sending MLAs to any resort. Saurashtra MLAs had only assembled for a meeting with Paresh Dhanani and Arjun Modhwadia in Rajkot. They will return to their constituencies after the meeting is over
Amit Chavda GPPC president
Why do the Congress MLAs have bouts of trouble right before the RS polls? And not during the three-year intervening period? The BJP has opened up its money bags and is running after Congress MLAs to buy them
Arjun Modhwadia former GPCC chief
The BJP is going to win the Rajya Sabha polls in Gujarat due to infighting of Congress. The MLAs are resigning as the Congress is a sinking ship and they don't have faith in their leadership
Jitu Vaghani Gujarat BJP president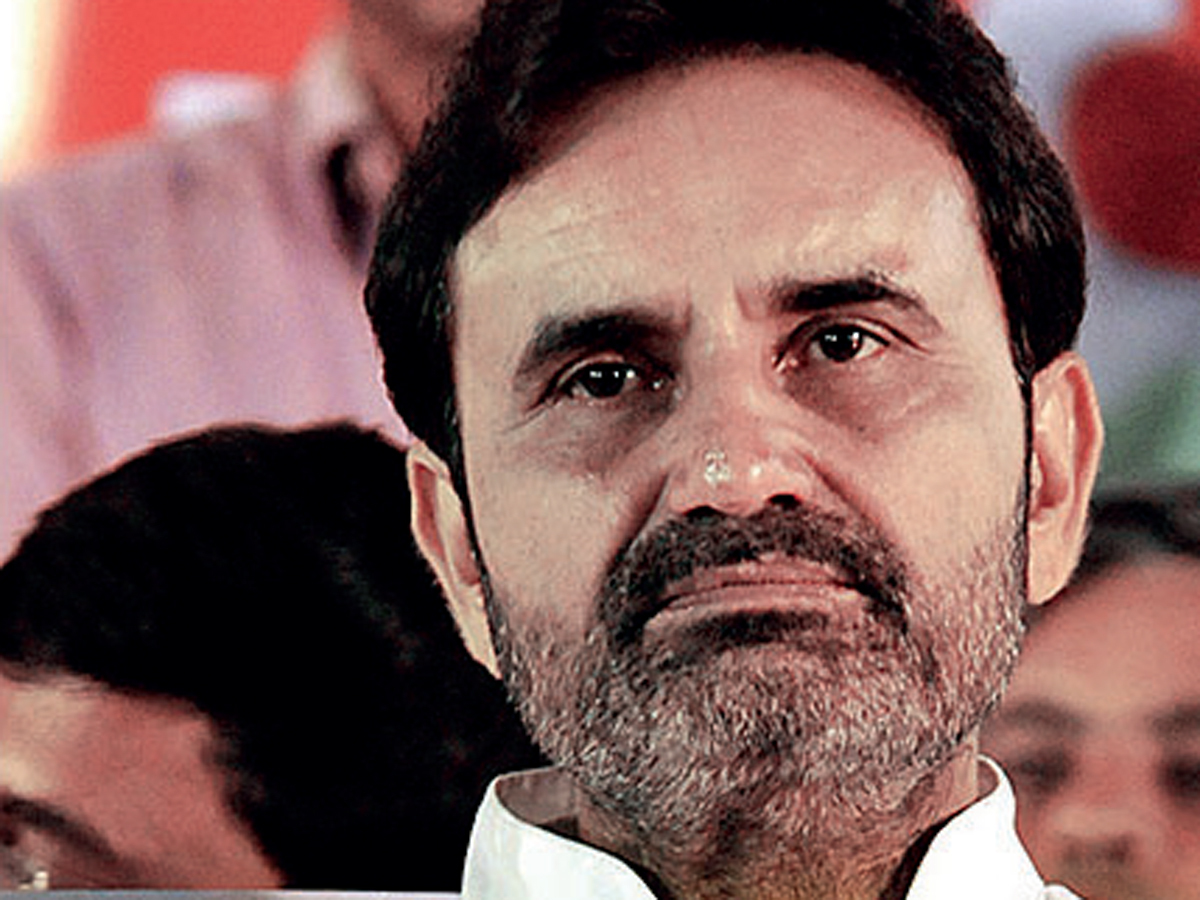 'Shaktisinh Gohil our first candidate'


Addressing a press conference, Arjun Modhwadia said, "Our first candidate is Shaktisinh Gohiland second candidate is Bharatsinh Solanki. We have a strategy to ensure victory of both of them."
However, GPPC chief Amit Chavda said, "There is no question of the first or second candidate. Both of them will win."

Party MLA Vikram Madam said, "Bharatsinh himself knows he is the second candidate. It is the party's decision."