Pets' names:
Jazz, Finn, Rubha and Saoirse – cats
Apollo – a peacock
Aphrodite – a peahen
Juno and Gaia – peahen daughters
Glitter and Sparkle – two hens
Phoenix Rockchick the First – a guineafowl
The others don't have names
Breeds:
Four cats, all tabbies (Saoirse is fluffy), four peafowl, six hens, three guineafowl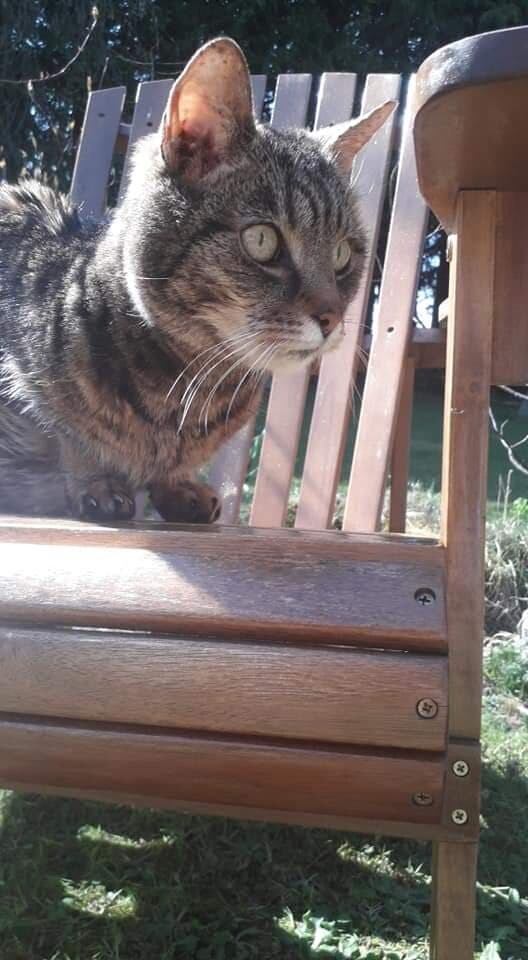 Ages:
Jazz 18, Finn nine, Rubha and Saoirse seven months
How long have you had them?
Jazz from eight weeks, Finn for two years and I picked up the kittens in December, two days after the GE. They were my light at the end of the tunnel and they have all been fabulous during lockdown – a real treat to spend so much time at home with them all. I've had hens since 2006, the peafowl and guineafowl since 2009.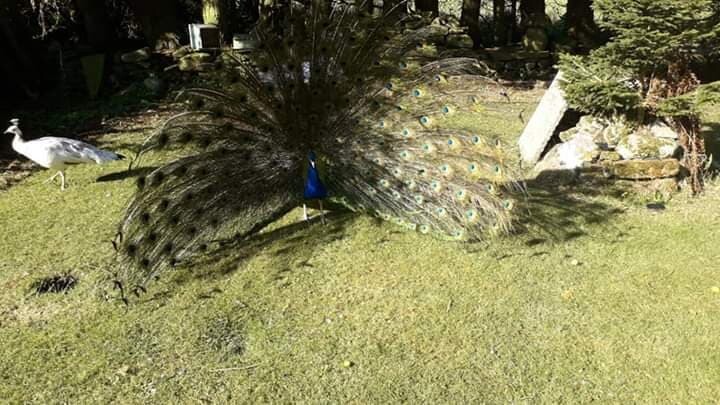 Where did you get them?
Jazz was a kitten that my friend's cat had. I adopted Finn from Cat Protection (they knew I was looking and got in touch when he came in for re-homing). The kittens came from a Women for Indy friend near Inverness. The peafowl and guineafowl were a birthday gift. The hens are all rescued ex-battery hens.
What do you love about them?
They are all their own characters. Jazz is an amazing cat, he's so gentle, loving and kind. Finn is a big chonk who's a softy with the kittens and the kittens are the cutest who ever lived! The hens are so funny. I love their wee burbles. The guineafowl are completely neurotic and the peafowl are useless but lovely!
Do they have any special talents?
The hens lay eggs, Jazz is a Reiki cat for sure and Apollo moults his feathers every summer, so all my friends have gifts from him.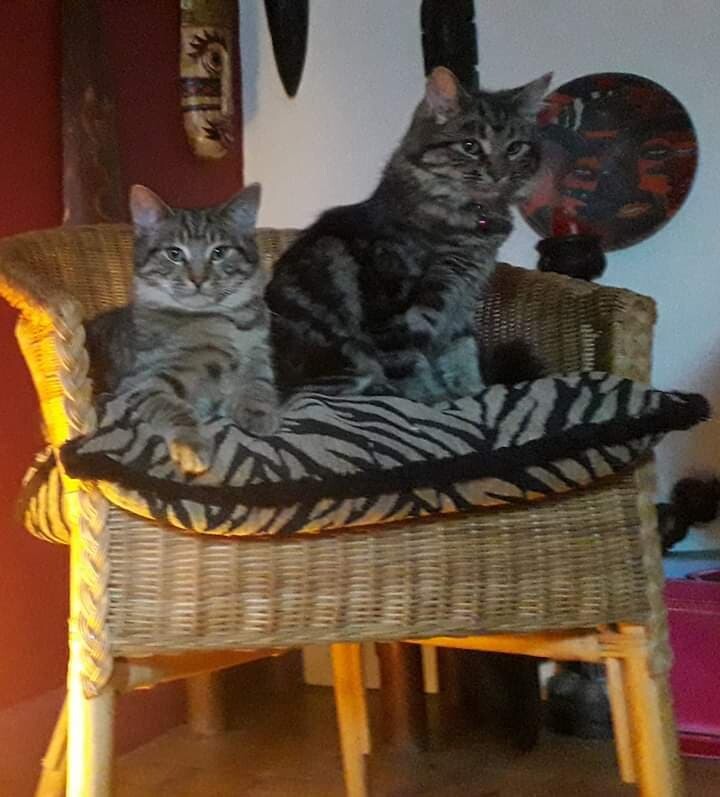 Any tricks?
Cats? You must be joking!
What is their most annoying habit?
Bringing dead things in (cats) and peafowl mating calls!
What's the most ridiculous thing you've ever bought or done for them?
I have been known to succumb in winter and let the hens in so they can cosy up in front of the Rayburn.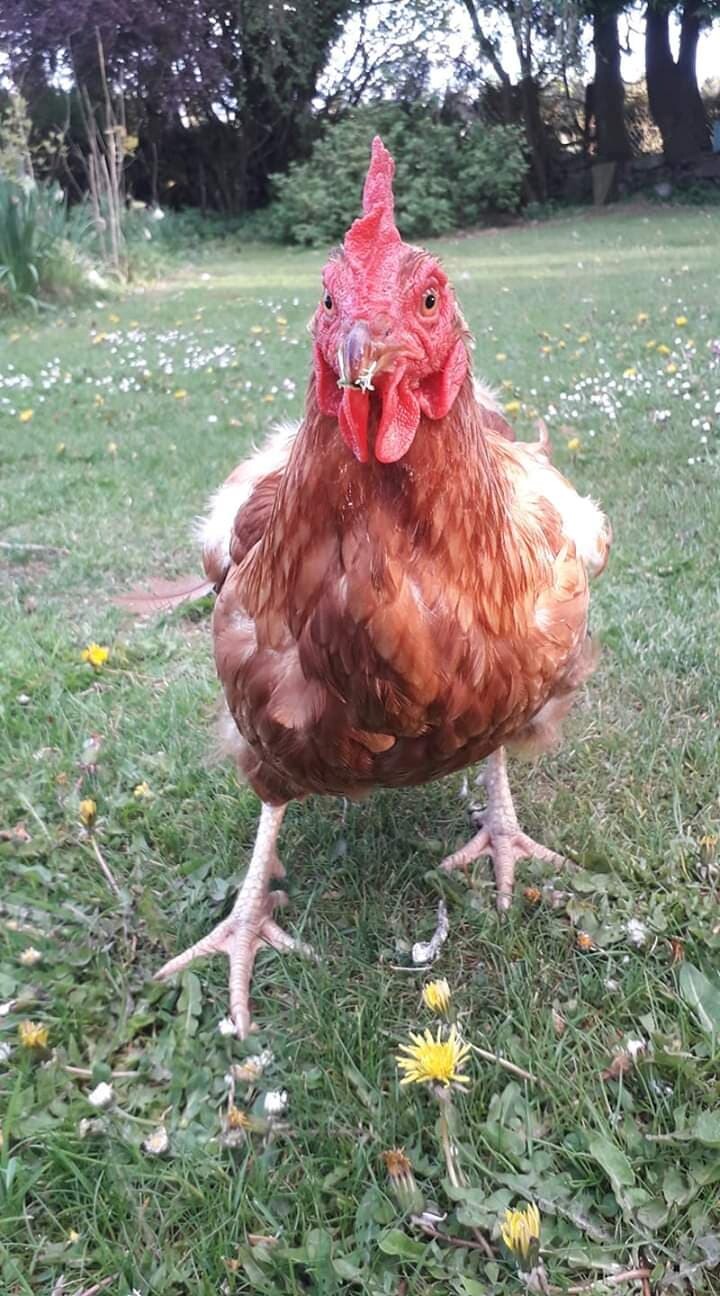 What's the worst thing they've done?
One of the cats (I suspect Jazz) brought home a live weasel, which hid in the log basket. It disappeared then ended up staying the night. I managed to catch it next morning and return it to the field!
Do see yourself as a pet owner or a pet parent?
Pet slave.
What would be your dream pet?
Cats are the best. They are definitely my familiars! Cats and poultry are pretty easy to look after with the kind of lifestyle I have.
If you could be any animal what would you be? 
Definitely a cat. Or an eagle, safe from raptor persecution.