The Manchester Board of Mayor and Aldermen is scheduled to review complaints against two of its own this week, with residents bringing forward allegations against both at-large members.
Former Ward 6 Alderman Elizabeth Moreau filed a complaint with the city solicitor's office claiming at-large member Dan O'Neil failed to list that he was affiliated with a Boston firm on his financial disclosure forms.
Resident Jon Hopwood filed a seven-page complaint with Mayor Joyce Craig's office against at-large board member Joe Kelly Levasseur regarding his conduct toward a city parking enforcement officer after she wrote him a ticket in January for parking in an area on Elm Street reserved for use by city buses.
Both complaints ask the full board to refer the matters to the city's Conduct Board for review.
Moreau, who intends to run for an at-large seat on the Board of Mayor and Aldermen later this year, reported in her complaint that the accounting firm Haynes & Associates based in Boston, Mass., listed O'Neil as a senior vice president.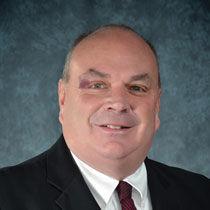 In a written response to the city solicitor, O'Neil said he was unaware he was listed as a leader of the firm.
"When I received your email, I was surprised to learn someone was representing that I held any position with the corporation," O'Neil wrote.
O'Neil said he did some consulting work for the company in 2016 and 2017 but said that business had nothing to do with Manchester.
The Haynes Associates website no longer lists O'Neil, and earlier versions of the website were not accessible.
In her complaint, Moreau also writes that O'Neil failed to disclose an electrical contracting company on his 2020 financial disclosure form.
The 2020 financial disclosure form was filed just over a month after O'Neil incorporated the company in December 2019. O'Neil said he did not make any money from the company in its first weeks of existence, so he did not see fit to list it on his 2020 form. The electrical firm is listed on O'Neil's 2021 disclosure form.
In his letter to the city solicitor, O'Neil said he would file an amendment if she thought it was necessary, but was largely dismissive of Moreau's complaint.
"Unless Ms. Moreau can produce a meaningful theory as to how I may have run afoul of the City Charter, I would encourage you to dispose of this matter in the way you dispose of other trash," he wrote.
Late last week the Concerned Taxpayers of Manchester (CTM), a nonprofit taxpayer advocacy group, issued a statement calling on O'Neil to step down as chairman of the Board of Mayor and Aldermen.
"O'Neil's failure to disclose his relationship with Haynes & Associates, as either an employee or consultant along with the monies he received from them in salary or fees, created a violation of the city charter and a clear appearance of if not an actual conflict of interest," said CTM chairman Jim Gaudet in a statement.
In his complaint, Hopwood claims Levasseur violated City Charter Section 9:03(g), a clause referencing non-interference, as well as 8:15(a).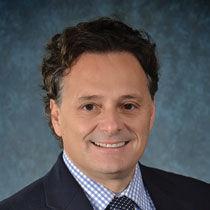 Section 9:03(g) states, "the board of mayor and aldermen, the various boards and commissions and the board of school committee shall act in all matters as a body, and shall not seek individually to influence the official acts of any city official, or to direct or request, except in writing, the appointment or removal of any person to or from office; or to interfere in any way with the performance by such officers of their duties."
As previously reported by the Union Leader, a heated exchange in January between a female parking control officer and Levasseur resulted in a complaint filed against him. She wrote him a ticket for parking in an area on Elm Street reserved for use by city buses.
The report, filed Jan. 28 with Manchester police, claims Levasseur told the parking enforcement officer, "What the f- — are you doing? I can't believe you're doing this. Do you know who the hell I am?"
Levasseur told a Union Leader reporter the $50 ticket has been paid.
According to the police report, the incident occurred Jan. 26 at 2:31 p.m. outside the Bridge St. Cafe at 1117 Elm St.
The city's Code of Conduct states in Section 9:03(g) that an alderman "shall not seek individually to influence the official acts of any city official…or to interfere in any way with the performance by such officers of their duties."
"According to the parking control officer, this is exactly what Alderman Levasseur did when he attempted to bully her which is my personal interpretation of Alderman Levasseur's conduct," claims Hopwood. "Namely, that his alleged behavior constituted bullying, and intimidated her through his position as an alderman, which I believe would be the opinion of any reasonable person."
"That he was attempting to interfere with the operations of a city official is obvious, in my opinion," writes Hopwood. "The question is, did his behavior violate the City Charter? A Conduct Board is the vehicle to elucidate the situation, as this was what Section 9 and the Conduct Board were created to do. A Conduct Board also would provide Alderman Levasseur with an official public forum to explain his conduct, answer the charges of his critics, and defend his reputation."
The city's conduct board consists of five members and two alternates. No more than three members of the same political party can serve on the board at the same time and at least one member must be a former alderman.
According to the Manchester city website, current Conduct Board members include Candace Veziris, Woullard Lett, Roland Martin, Garth Corriveau, and City Solicitor Emily Rice. Two spots on the board remain vacant.